DRUG OFFENSES MIAMI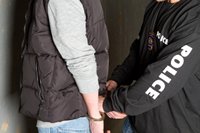 They consist of drug offenses of abuse, use, possession, manufacture, or distribution of substances such as marijuana, amphetamines, heroin, morphine, cocaine, or drugs such as analgesics. Florida law enforcement officials see drugs cause crime and property damage and punish the criminals accordingly a place. Conviction of drug crimes can carry high fines and long prison sentences. By identifying the underlying causes or causes of your detention, including drug abuse and addiction, Richard L. Cooper can help protect your legal rights.
FLORIDA DRUG OFFENSES
The most common drug crimes in the state of Florida are for trafficking, selling, and possessing. The severity of the drug crime case is usually determined by the number and types of drugs. Richard L. Cooper takes cases of drugs ranging from simple possession to trafficking and drug trafficking.